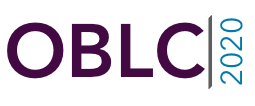 You are invited to join one of the largest conferences devoted to Online and Blended Learning in New England which supports teachers and those who help support students to be successful as engaged learners. This two-day conference is presented as a two-part event with a focus on teaching practice the first day, and a second day devoted to supporting learners through multi-tiered system of supports, best-practices, and systems-level process. Both days are open to educators, school administrators and school counselors.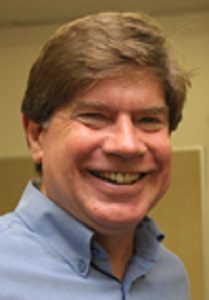 Guest Speaker – Thursday, October 22nd

Robert Goodman, the 2006 New Jersey State Teacher of the Year, is the Executive Director of the New Jersey Center for Teaching and Learning. As the science chair and a teacher of physics, chemistry, and environmental science at the Bergen County Technical High School in Teterboro, NJ from 1999 to 2009, he founded and led the development of the Progressive Science Initiative® (PSI®) and, later, the Progressive Mathematics Initiative® (PMI®). Bob was a member of the New Jersey Task Force on College and Career Readiness; NEA's Commission on Effective Teachers and Teaching; a Content Expert Reviewer for Achieve; a Field Reader for the United States Department of Education; and a member of the Education Advisory Committee for the Liberty Science Center. In 2007, Bob received the I CAN Learn – NEA Foundation Award for Teaching Excellence, and the NJIT College of Science and Liberal Arts Award for Outstanding Efforts in Education in 2017. He received his Bachelor of Science in Physics from the Massachusetts Institute of Technology (MIT), where his undergraduate research was published in an article he co-authored for the Journal of Applied Physics. He received his Master of Arts in Teaching Physics from SUNY Stony Brook, and his Doctorate in Science Education from Rutgers University, where Kappa Delta Pi awarded him the 2006 Delta Xi Award for outstanding dissertation. Before becoming a teacher, Bob had a twenty-year career in the electronics industry which included serving as the President and Chief Executive Officer for Harman Kardon, JBL Consumer Products, and Onkyo International Operations.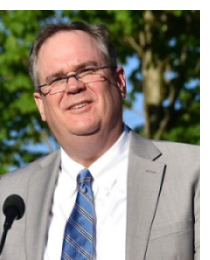 Guest Speaker – Friday, October 23rd

Daniel French, Secretary of Education
Secretary of Education Daniel M. French is a graduate of public schools, public universities, and is a US Army veteran. His career in education included teaching high school social studies, serving as principal of a PreK-12 school, serving as superintendent for a large multi-district supervisory union, and teaching at the higher education level. His work in Vermont has been statewide in scope having worked for 15 years in Vermont's Northeast Kingdom, 9 years in southern Vermont, and 2 years in Chittenden County. He is the recipient of numerous awards including being named Vermont Superintendent of the Year and 2009. He received the "Making IT Happen" state educational technology award in 2016, and from 2010 – 2012 he served as President of the Vermont's Superintendents Association.
Secretary French has considerable experience working with school boards on governance issues. He believes strong board governance is essential for ensuring high quality outcomes for all students and for providing adequate oversight and direction for the larger public interest in education. As an organizational consultant, he has worked with school boards around the state to improve their governance practices and enjoys meeting with school boards and school board members to understand how local control can function optimally in a statewide system of education.
An avid technologist, a focus of Secretary French's work throughout his career has been advancing the use of technology to offer expanded learning opportunities for students and to better focus the structure of schooling on meeting their personal learning aspirations. He has led major organizational improvement initiatives centered around using technology to modernize school district operations and has worked at the national level on issues related to technology and leadership development.
Secretary French obtained his bachelor's degree in political science from the University of Connecticut, his master's degree in educational administration from Plymouth State University, and his doctorate in educational leadership and policy studies from the University of Vermont. He is also an honors graduate of the Defense Language Institute.
Emailed to attendees and presenters on March 12th.
Due to various restrictions and an abundance of caution, we have rescheduled OBLC20 to October 22nd & 23rd at the Stoweflake Resort.
If you are able to join us in October…
1.) Call the Stoweflake at 802-253-7355 to update your reservation to reflect the October 22nd &/or 23rd dates.
2.) Registration – you're all set! We've shifted your registration tickets and payment for you. If you've requested your school/organization to be invoiced, we will invoice early this fall.
If you're NOT able to join us in October or are unsure at this time….
1.) Call the Stoweflake at 802-253-7355 to cancel your reservation. We have worked with the Stoweflake to confirm you will not lose your deposit. Please call ASAP!
2.) Request to cancel your registration and a full refund of your ticket(s) HERE.
PRESENTERS: We do not intend on changing the day/time or room that you were scheduled for, unless there is a conflict. If you were scheduled to present in March, we are assuming you will be presenting the same session/topic in October. If not, please let me know ASAP by clicking HERE.
We will be in touch with updates as we near the October conference. Thank you for your cooperation & understanding.
If you have questions regarding the event or instructions in this email, please email me directly.
Be well and stay healthy!
Sincerely,
Hannah Farnum
VTVLC Learning Management Systems Administrator
hfarnum@vtvlc.org
Stoweflake Mountain Resort and Spa | 1746 Mountain Road | Stowe, Vermont
802-253-7355 | http://www.stoweflake.com
For overnight accommodations, please contact the Stoweflake Mountain Resort. Make sure to mention you are attending the Online and Blended Learning Conference, hosted by The Vermont Virtual Learning Cooperative to receive the conference room rate of $165/night plus 10% Vermont state tax. The room rate is valid 3 days before and after the conference. Take advantage and spend some time in beautiful Stowe, VT!
Attendees will also enjoy 20% off at the spa!
Ver­mont Vir­tual Learn­ing Coop­er­a­tive
307 South Street
Spring­field, VT 05156
(802) 885‑8331 | info@vtvlc.org
Jeff Renard, Direc­tor
Nancy Goodrich, Admin­is­tra­tive Support (billing and invoice questions)
Northeast Online Teaching Institute
307 South Street
Spring­field, VT 05156
(802) 885‑8331 | info@NEOTI.org
Jennifer Fribush, Coordinator of Professional Development
---
Event Loca­tion: Stoweflake Resort and Spa, Stowe, VT